Posted in
Uncategorized
on January 22nd, 2012 by Valerie –
1 Comment
Jackson and I have been dying to go to the zoo but it's been scorching hot so we've been putting it off. With only a week and a half left of summer vacation, the time had finally come, no matter the weather. We invited three of our little friends with us. Jackson and Estefane are brother and sister and Joice (the shortest one) is their aunt, who is younger than Estefane but older than Jackson. We have a lot of fun when we hang out with them coming up with names to distinguish the two Jacksons, like Chocolate Jackson and Vanilla Jackson, Coffee Jackson and Milk Jackson or (most commonly) Big Jackson and Little Jackson. The kids have pretty tough lives and they're at a pretty critical age so we try to shower them with unconditional love as much as we can.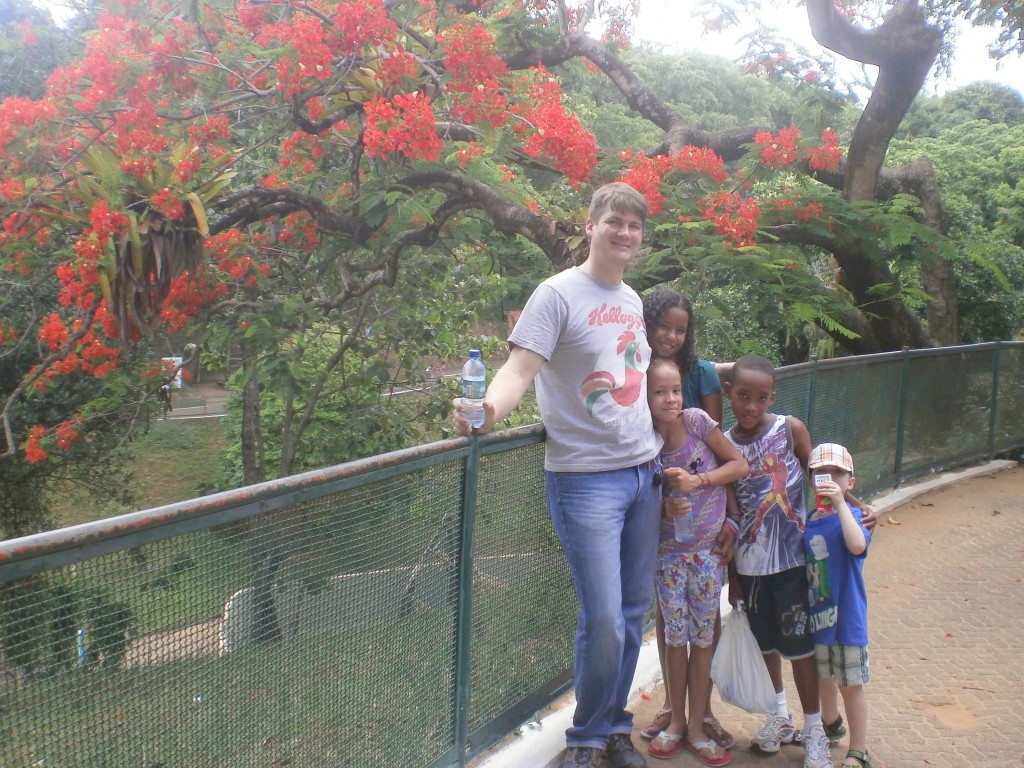 After the zoo and a stop at our favorite Scottish restaurant we came home and introduced the kids to Jackson's current favorite videogame–Just Dance Kids. All four kids played for hours and even convinced Russ and me to have a couple of showdowns. I love having these kids over because unlike me at that (or any) age, they actually go to bed. I don't even have to TELL them to do it, they just get themselves ready and get in bed. So by about 9:30 everyone was either asleep or in bed and I was bored out of my mind! We had an early start this morning, I made a zillion pieces of toast (it's challenging to keep kids this age fed!) and we headed off to church.
Now it's post-church, post-nap and Jackson is begging for them to come back. I, on the other hand, am enjoying the break and trying not to count the dirty towels awaiting me.
(In unrelated news, Jackson is looking over my shoulder, reading some of my words back to me. Yeah, Vanilla Jackson. He's crazy smart and scares me sometimes!)